Creating beautiful and interactive website on WordPress is very easy, but what good will it does if you can't optimize it for SEO and get good traffic. Whether your aim is to provide information through blogs, create awareness about your brand or sell your product or services, getting users to your website is your prime target.
WordPress is good for SEO but to make it even better you will need to pay attention to several aspects on your website both at the frontend and the backend. SEO is not just limited to create a large number of backlinks without any real quality or relevance to your website or keyword stuffing without maintaining the quality of the content. Its high time that you finally adapt and improvise to keep up in the current market. In this blog, we are going to discuss simple methods to boost SEO without the need of years of learning the craft or being an expert in SEO.
You might want to pay attention for the next 7-10 minutes because trust me, all these points can be the difference between a good and excellent WordPress website
1)  Always Choose Web Hosting Provider Carefully
Let's be honest, will you visit a website which takes too much time loading and you have to see it loading for minutes – definitely not. Website loading speed plays a very important part in SEO, so if you want to get more traffic on your website, the first thing you need to do is to use a good WordPress hosting. There are literally thousands of WordPress hosting provider out there offering hosting services at very low prices but if look to save money here, you are going to suffer in the long run.
So, you must go for a reputed WordPress hosting which offers high-performance SSDs with multi-layer security, expert help and much more. There are many big names like Bluehost, HostGator etc which have established themselves through their quality service and performance-based results.
2) Utilize XML Sitemap
For those who don't know what XML Sitemap is, think of it as a blueprint of your whole website telling Google which page is where. Installing an XML plugin is very crucial for WordPress blogs. It will provide search engines links to all the pages on your site in a systematic order which is called .xml format.
You can also put pages with better quality content ahead which will help Google to index them faster and easier. Google XML Sitemap Plugins will automatically create the sitemaps. You can also arrange on the basis of hierarchy to be easily indexed by search engine crawlers. This task doesn't necessarily require in-depth knowledge but if you hire WordPress developer from BudgetCoders then it will generate better results for you.
3) Frequent Blogs
Whether you have a blogging website or not, putting frequent blogs with informative and good content will boost your SEO. WordPress have 'noindex and 'nofollow' tags in the pages of your blogs which gives you control on their visibility to the search engine crawlers. So, you can select what pages you want to be seen by the search engines and which ones you don't.
You can carefully design the structure of the blogs and enable options which make sure that the search engine bots won't index them until you are finally done.
4) Use All Available Plugins Smartly
Using a good SEO plugin is a must for boosting SEO on your WordPress website. SEO Plugins are basically add-on software which will take care of different SEO aspects automatically and efficiently. An SEO plugin helps you to get control over the content which Google will see from your site.
WordPress offers you a variety of SEO Plugins options including Yoast SEO and All In One SEO Plugins, which are the most popular. These plugins offer a complete SEO solution available for WordPress. Apart from encouraging you to add the Meta description, Meta tags, Meta title, and keywords, these plugins will also enhance your website's on-page SEO by displaying a Google Search Snippet preview. You can also hire WordPress developer from BudgetCoders with in-depth knowledge of the available plugins and how to utilize them with perfection. BudgetCoders also provide several other web outsourcing services to help you with website development and integration.
There are a number of plugins available for WordPress with specific features to target different aspects of the SEO. To put it simply, these SEO plugins will definitely help you to rank higher on the Search Engine Result Page (SERP).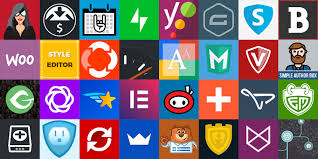 5) Theme Optimization
WordPress is known for its variety of interactive beautiful themes but on top of that themes also play a very important part in SEO for the website. Themes not only make your website look good but also affect various other functionalities. A theme developed with clean and simple codes will in turn help in the ranking of your on SERP.
Apart from that, a theme can be easily optimized to increase the loading speed of your website. So, when you are choosing a theme, you should opt a theme keeping its effect on SEO in mind. The themes which are apt for SEO are often referred to as "SEO Friendly". There are many themes which specifically design to boost your website, so you can find a theme matching your website's content from those, it will be an added bonus.
6) Image Integration
Putting an image in a blog post serve many purposes, apart from making the layout beautiful and attractive, you can also use images to make your content more understandable. It is often the case that, by using high-definition images in efforts to make the page look more beautiful, bloggers end up making their website leggy. Due to high-resolution pictures, pages take more time to load which in turn affects the SEO results.
So if you want to use images with your content, you should use them smartly. By using Image optimization plugins on WordPress, you can compress images and use more images with much more option and impact.
Not only can this but image tags also play a role in SEO result. With proper tagging, you will get better results. When uploading an image n the WordPress website, you should take time to give it a proper name, alt text, and description.
7) Improve your Content Quality
It's no hidden fact that Google absolutely adores new and quality content. Creating high-quality content is the most popular and important SEO tactic. Having good content on your website is a must. If the content on your website is not good enough than any other measure to improve your SEO results will definitely fall short.
So to put it blatantly, if you want to get results from any other SEO tactics, you must improve your website's content. Whether you are running a blog, selling your products or services, having a good content is what puts you on the map. Your content must be unique, informative, and helpful and above all, it must have keywords, used properly and not stuffed into random sentences.
You must build your content around the keywords and use them in proper and meaningful sentences. Keywords are your medium to interact with search engine crawlers and communicate your topics but as we stated earlier, you must avoid 'keyword stuffing' or it will look spam and can have adverse effects.
8) Social Media Shareability
We have already established the importance of content on your website and how it helps SEO. But apart from being unique, informative and helpful, content on your website must be easily shareable on Social media.
Everyone and everything is on Social media nowadays and if you aren't you are missing out on a very large crowd. If you want to reach more and more people then you must put shareable content on your website. In the current scenario, people share anything they like or find interesting, so making your content shareable will help you reach a large number of people across different social media platforms like Facebook, Twitter, LinkedIn etc.
So make sure that you add social sharing button to your website and make your content easily shareable across social media.
9) Responsive Website with Mobile Optimization
On September 2016, mobile searches finally took over desktop searches and the deficit is continuously increasing with a huge shift towards mobile searches. Nearly everyone has a Smartphone and they use it to search for anything online rather than desktop search. So it is very important that your website must be equally responsive on any device that user is opting to use.
Reactive design with mobile-friendly layout plays a vital role in SEO. If your website is responsive and works well on any device then you will definitely have an advantage in SEO.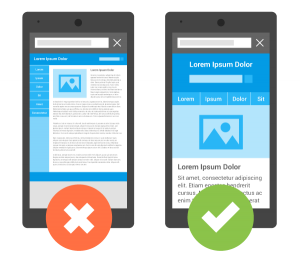 10) Use Google Analytics
Google Analytics is an analytic tool powered by Google. Google Analytics is utilized to keep track of the traffic on your website. It is by far the most popular analytic tool and it is absolutely free. Not only will you get the number of visitors on your website but you will also get information about different other crucial characteristics.
You will see traffic on your website with different filters like location, time, age and gender. By analyzing the behaviour of visitors on your website you can make new strategies or target market with better plans.
For example- With Google Analytics, you will know the pages on your website which are visited the most, so you can use that information to create similar content.
As we stated at the start, you don't need expertise in SEO or years of research to make these changes but experts can definitely get you better results with the same resources. Hire WordPress developer and best software outsourcing services from BudgetCoders to make your WordPress website standout amongst the competition and get better traffic through well-implemented SEO.