In the e-commerce circle, Magento is an open-source platform that started making waves because of its huge customizability. We all know that technology is advancing day by day; similarly, Magento is also upgrading and has released the new Magento named Magento 2, an upgrade to Magento 1. When we talk about performance security, speed, SEO, and ease of use, we find that Magento 2 is better than Magento 1.
Let us tell you that if you haven't migrated your store yet, you are missing out on some of the unique features offered by Magento 2. Thus, it is suggested to migrate your Magento store to its latest version, i.e. Magento 2, which can be done by hiring the best eCommerce development company.
In addition to these, there are a huge number of key differences present between Magento 1 and Magento 2. If you want to know them, then read further information in this article.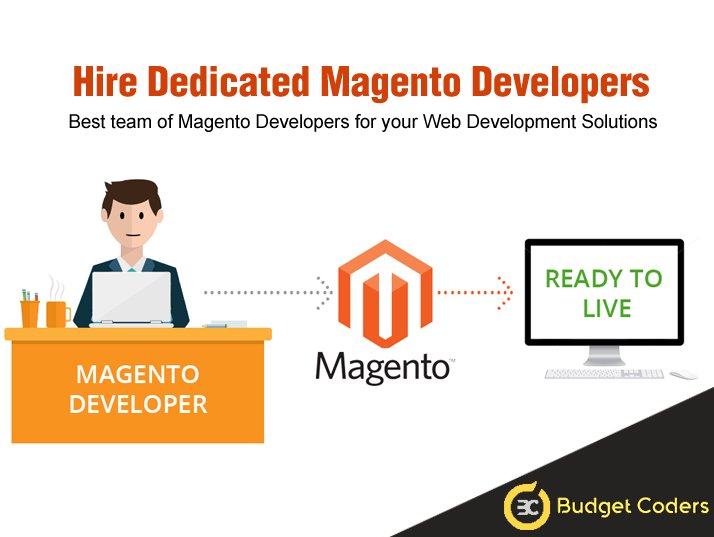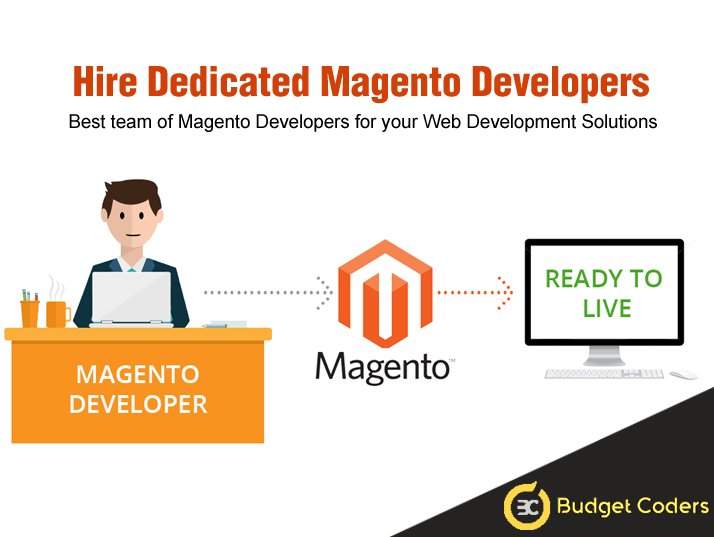 Differences Between Magento 1 and Magento 2:
Change in architecture
Do you know about the major issue with Magento 1? If yes, then it's well and good and if not, let us tell you about it. The major issue in Magento 1 is store performance, which has been significantly improved in Magento 2. Let us know the architectural differences present between both these.
Magento 2 has added various technologies to Magento 1 in order to improve its tech stack. Magento 2 supports the latest PHP version, which includes security improvement affecting the speed of the store.
It is based on PHP7 for better customization and optimization of the platform. Along with PHP7, Magento 2 also supports HTML5, MySQL Percona 5.6 and greater. Let us know some technologies added in Magento 2 and are not present in Magento 1.
Varnish: It is an economical substitute for web acceleration that can add significant speed to your Magento 2 site.
NGINX: It is an open-source web server that serves as an HTTP cache, reverse proxy and load balancer.
Composer: It is a tool designed for dependency management in PHP. This tool allows you to reuse third-party libraries without bundling with source code and reduce extension conflicts.
Redis: It is an open source data structure used as a database cache and broker for messages.
Symfony: It is a PHP web application framework designed to make it easier to control the content, look and functionality and feel of your online store.
Admin dashboard of Magento 1 and Magento 2
Let us tell you that Magento 1 has a messy design, which was also missing an advanced dashboard. Its admin panel was super clunky and difficult to navigate. But this problem is solved in Magento 2 with an improvement in terms of ease of navigation and user-friendliness.
The admin panel in Magento 2 is collaborative, which allows finding information speedily, navigates to all parts of the admin panel and manages your store more proficiently. The new and advanced dashboard of Magento 2 shows new orders, last orders, and average orders; lifetime retail sales, income tax, top search keywords, bestsellers and a lot more functions.
In addition to this, the dashboard also enables customers to configure products and customize data grids to what they most need to see.
Difference in speed and performance of Magento 1 and Magento 2
When we talk about the speed and performance of both these, then we find that Magento 2 performs better than Magento 1 and also offers faster page load speed in front of Magento 1. Due to the increase in the speed of your site, it improves your conversion rates and also impacts your SEO.
In Magento 1, performance is one of the biggest issues as it has average page load speeds of over two seconds, but due to the technologies added in Magento 2, it has helped to optimize Magento pages for faster delivery and reduced server response time.
In addition to this, it increases server response times for all the activities performed on the website and also improves the efficiency of backend operations. Let us talk about Magento 2, which enables up to 66% faster add-to-cart server response times and offers up to 51% faster end-to-end checkout times.
The difference in security between these two versions of Magento
We all are very concerned with the security of our data and are unlikely to buy from a brand we don't trust with that data. When we started a survey to find online shopping behaviour, then we found that data security and privacy ranked highest among factors consumers consider when deciding whether to buy from a store.
And Magento 1 no longer has any security patches or updates, which mean you won't be able to maintain a secure website without some very expensive development charges to generate and modernize those patches for you. But this issue is resolved in Magento 2 as your site can be as secure as you want to make it.
The difference in extensions between Magento 1 and Magento 2
The issue with Magento 1 was the conflicts in third party extensions, which can be solved manually. But solving this problem manually was an expensive and time-consuming process. But this issue is improved in Magento 2 as it allows extensions to overlap with core code rather than override it.
Installing and updating new extensions in Magento 2 has become more comfortable and pocket-friendly. The new technologies such as CSS3, HTML5 and a lot more are added in Magento 2, which makes it very easy to install the extensions.
Mobile-friendliness in both these versions of Magento
Let us first talk about some stats, i.e. as per Statista, mobile retail sales are expected to reach $432 billion by 2022, which means that having a mobile-friendly site improves your search rankings. But in Magento 1, mobile-friendliness was one of the major complaints, which are then solved in Magento 2. This means that Magento 2 is significantly more mobile-friendly.
The checkout is optimized for mobile, and the themes are very responsive. The best part about Magento 2 is that it supports progressive web apps (PWAs), allowing you to create a native mobile app like experience for their site. You can get an appealing, user-friendly and attractive website that lures customers by having this.
Final Words
Due to these differences, we found that Magento 2 is better than Magento 1. Thus, it is suggested to migrate to Magento 2. If you plan to migrate, then make it and hire the Best Magento developers. If you are looking for a Full-Service Magento Development Company, then Budget Coders are the one that provides you with best migration services and best Magento development services.
We have a team of the best Magento developers in the USA that help you get better UI, fast-loading, sleek dashboard, and overall upgraded platform that your site deserves. Thus, hire a top Magento programmer with Budget Coders and get the chance to increase the conversion rate and the sales of your business.