Attention all aspiring online store owners! Are you tired of searching for the perfect e-commerce platform to bring your business dreams to life? Look no further than WooCommerce – a powerful WordPress plugin that powers over 30% of all online stores. In this comprehensive guide, we'll show you how to unlock the full potential of WooCommerce and create a thriving online store that stands out in today's competitive market. From setup and customization to marketing strategies and best practices, we've got everything you need to set yourself up for success. So let's get started on your journey towards e-commerce greatness with WooCommerce!
Introduction to WooCommerce
WooCommerce is a plugin for WordPress that turns your website into an online store. It's one of the most popular eCommerce platforms on the web, powering over 30% of all online stores.
If you're thinking about starting an online store, WooCommerce is a great option. In this article, we'll give you a comprehensive guide to WooCommerce, covering everything from setting up your store to adding products and processing payments.
We'll also touch on some of the advanced features of WooCommerce, like shipping and taxes. By the end of this article, you'll have everything you need to know to get started with WooCommerce. Let's get started!
Benefits of Using WooCommerce
If you're looking to set up an online store, WooCommerce is a great option. Here are some of the benefits of using WooCommerce:
-WooCommerce is free to use. There are no monthly fees or hidden costs and it is a plugin for WordPress, so if you already have a WordPress site, setting up a WooCommerce store is quick and easy.
-It is highly customizable. With themes and plugins, you can tailor your store to match your brand, WooCommerce has built-in payment processing options, so you can start taking payments right away.
-WooCommerce is SEO friendly, so your products will be easy to find online.
Setting Up a WooCommerce Store
If you're using WooCommerce to power your WordPress online store, there are a few things you need to do to get started. In this section, we'll cover everything you need to do to set up a WooCommerce store, from installing the plugin to adding products and configuring shipping and payments.
Installing WooCommerce
WooCommerce is a WordPress plugin, so it can be installed like any other plugin. Head over to the plugins section of your WordPress admin panel and click "Add New." Search for "WooCommerce" in the plugin repository and install the plugin.
Once WooCommerce is installed, you'll be prompted to run the setup wizard. This will walk you through some basic configuration options for your store, such as setting up your currency and taxes. Once you've completed the setup wizard, your WooCommerce store will be ready to go!
Adding Products
Now that your WooCommerce store is set up, it's time to start adding products. You can add products manually by creating a new product post in WordPress, or you can import products from an existing ecommerce platform using the built-in importer tool.
If you're adding products manually, you'll need to enter some basic information about each product, such as the name, price, description, and image. You can also add more advanced details such as product attributes and variations. Once you've added all the necessary information about a product, simply publish it and it
Customizing the Appearance of Your Store
There are a few key ways to customize the appearance of your WooCommerce store. First, you can change the theme. WooCommerce comes with a few default themes, but there are many more available on WordPress.org and other places online. You can also customize the CSS of your store to change colors, fonts, and other styles.
Another way to customize the appearance of your store is by changing the layout. WooCommerce provides a few different layout options out of the box, but you can also create custom layouts using page builders like Beaver Builder or Divi Builder.
Finally, you can change the WooCommerce settings to control things like how many products are displayed per page, what kind of sorting options are available, and whether or not taxes and shipping are calculated at checkout. By tweaking these settings, you can really fine-tune the look and feel of your store.
Advanced Features of WooCommerce:
WooCommerce is a powerful eCommerce platform that offers a wide variety of features to help you run your online store. In this section, we'll take a look at some of the more advanced features that WooCommerce has to offer.
1. Product Add-ons: Add extra options to your products, such as custom text or images, with WooCommerce's product add-ons feature. This is great for allowing customers to personalize their purchases.
2. Gift Certificates: Offer gift certificates for your products and services using WooCommerce's built-in gift certificate system. This is a great way to increase sales during the holiday season or other special occasions.
3. Memberships: Create membership plans and give your customers access to restricted content on your website. This is perfect for sites that offer premium content or subscriptions.
4. Multi-lingual Support: Run your store in multiple languages with WooCommerce's built-in multi-lingual support. This is perfect for stores that cater to international customers.
5. Reporting: Keep track of your store's performance with WooCommerce's comprehensive reporting system. This is a great way to track sales, conversion rates, and more.
Payment Options for Your Store
There are a few different ways to process payments on your WooCommerce store. The most popular option is to use a payment gateway, which will allow you to take credit and debit card payments. Other options include using a third-party processor like PayPal or Stripe, or you can even set up your own merchant account.
Whichever option you choose, it's important to make sure that your payment processor is compatible with WooCommerce. You'll also want to consider the fees associated with each option, as well as the security features that are important to you and your customers.
Troubleshooting Common Problems with WooCommerce
If you're running into problems with your WooCommerce store, there are a few common issues that you can check for. First, make sure that all of your plugins and themes are up to date. Outdated plugins and themes can cause conflicts with WooCommerce, so it's important to keep everything up to date.
Next, take a look at your permalinks. If you're using the default permalink structure, try switching to another structure. Sometimes the default permalink structure can cause issues with WooCommerce.
Finally, check your server settings. Make sure that your server meets the minimum requirements for running WooCommerce. If you're still having problems after trying these troubleshooting steps, contact your host or reach out to the WooCommerce support team for help.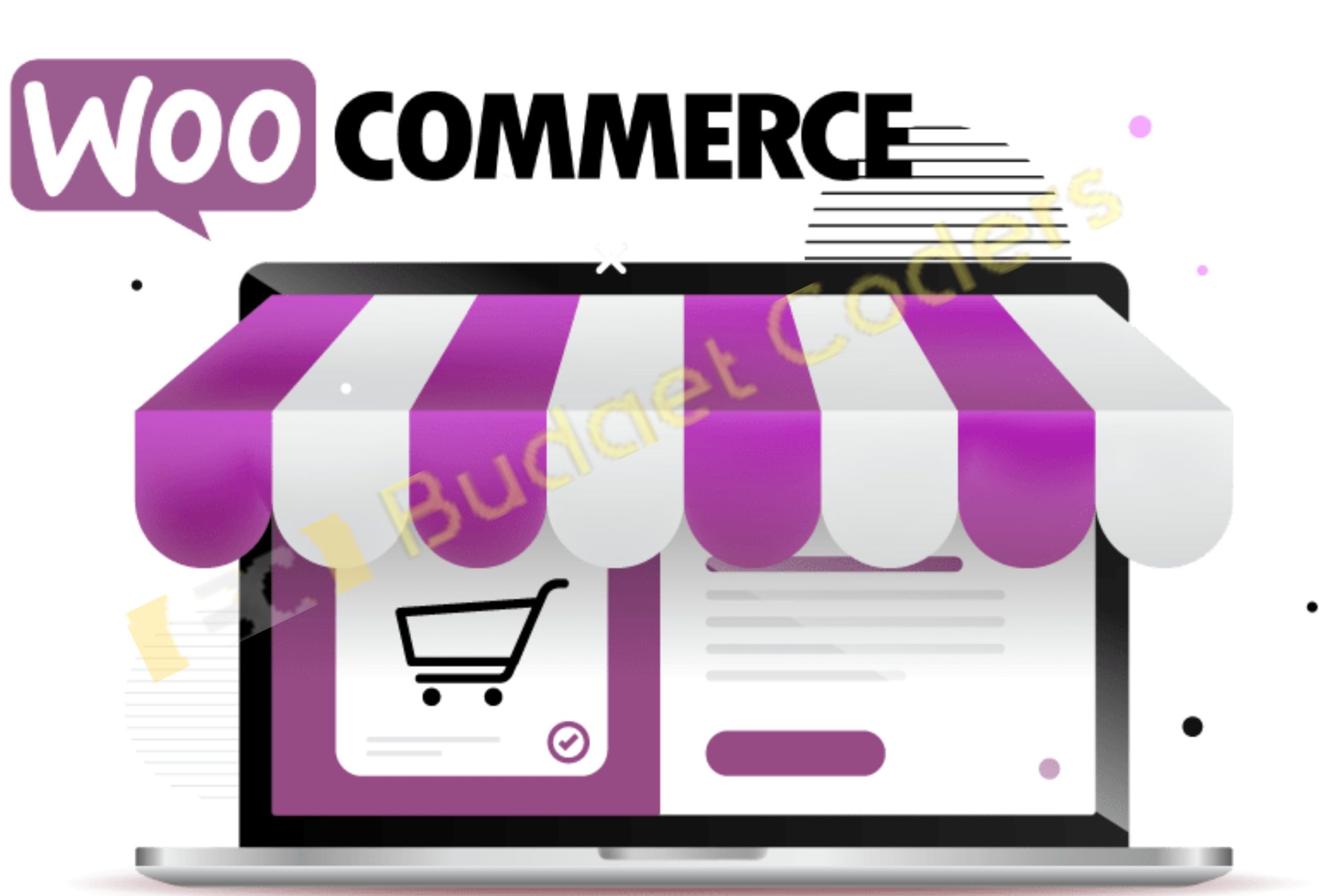 Integrating Third Party Services with WooCommerce
WooCommerce is a powerful eCommerce platform that enables you to sell online. One of the key benefits of using WooCommerce is its flexibility – it can be easily integrated with a range of third-party services to give your online store even more functionality. In this article, we'll take a look at some of the most popular services that can be integrated with WooCommerce, and how to do so.
The first service we'll look at is Google Analytics. Google Analytics is a free service that provides website owners with detailed insights into their visitors' behaviour. By integrating Google Analytics with WooCommerce, you can track important eCommerce metrics such as conversion rate and average order value. To set up the integration, simply install the Google Analytics for WooCommerce plugin.
Another useful service to integrate with WooCommerce is Amazon Payments. Amazon Payments enables customers to pay for goods and services using their Amazon account details. This can be a convenient option for customers who already have an Amazon account, and it can help to boost sales on your WooCommerce store. To set up the integration, you'll need to create an Amazon Payments account and then install the WordPress plugin.
Finally, we'll take a look at integrating MailChimp with WooCommerce. MailChimp is a popular email marketing service that allows you to send newsletters, product updates, and other promotional emails to your customers. By integrating MailChimp with WooCommerce, you can automatically add new customers to your MailChimp list
Conclusion
We have explored the power of WooCommerce and seen first-hand how it can help you create a powerful WordPress online store. By utilizing all that this platform has to offer, you can create an ecommerce site that is both visually appealing and functionally robust, giving your customers a seamless shopping experience from start to finish. With its user-friendly interface, wide range of customization options, and extensive list of integrations, WooCommerce makes it easy for anyone to get their business up and running quickly. So when you're ready to take your online store to the next level – give WooCommerce a try!
FAQs
Q. Is WooCommerce part of wordPress?
Yes, WooCommerce is part of WordPress. As a plugin, WooCommerce utilizes the open-source WordPress code which was developed first and then used to create the plugin. This allows users to extend their WordPress functionality to include eCommerce features, allowing them to easily create their own online stores.
Q. How much does WooCommerce cost?
WooCommerce itself is free to download and use. You can customize the features and functionalities of your e-commerce store through add-ons and extensions, but many of these are optional and come at a cost. However, it is possible to build a fully-functional e-commerce store for free with the help of core WooCommerce features.
Q. What languages is WooCommerce available in?
By default, WooCommerce is available in English. You can download translated versions via WordPress, but even these are limited. If you want to create a multilingual shop, you will need to download an extension or create WooCommerce installations for each language you would like to offer.
Q. Can I sell digital products through WooCommerce?
Absolutely! WooCommerce is built to enable you to sell digital products through your store. With its intuitive interface, setting up a digital store has never been easier. You can upload artwork or printables and tell WooCommerce to make them available after the customer's purchase is processed. Plus, there are plenty of plugins available to help enrich the customer experience. Whether you're selling online downloads, software licenses, or other electronic products – WooCommerce has got you covered!
Q. Can I integrate WooCommerce with other E-commerce platforms?
Absolutely! It is possible to integrate WooCommerce with other e-commerce platforms. With the help of Extensions, you can easily sync your inventory, customer lists, orders, and more. This will make managing your online store much easier and more efficient. So don't hesitate to invest in the right extensions that will fit the needs of your business.