Introduction:
The eCommerce industry is experiencing remarkable growth, with businesses shifting their focus to digital commerce more than ever before. Among the array of eCommerce software available, Magento has emerged as a dominant player in this rapidly evolving market. In this blog post, we will delve into the growth potential of the eCommerce software market, with a special focus on the strengths of Magento as a leading platform for businesses seeking sustainable success.
1. Flourishing eCommerce Software Market: The global eCommerce software market is witnessing exponential growth, fueled by the increasing demand for online shopping, digitalization, and the rise of mobile commerce. As businesses embrace the online landscape to reach a wider audience, robust eCommerce platforms like Magento are becoming essential tools to drive sales, optimize operations, and enhance customer experience.
2. The Power of Magento: Magento, an Adobe company, stands tall among the competition with its feature-rich and flexible eCommerce solutions. From small startups to enterprise-level corporations, Magento caters to diverse business needs, offering scalability, security, and unmatched customization options. Its open-source nature empowers businesses to create unique online stores that align perfectly with their brand identity and business objectives.
3. Why Choose Magento: a. Extensive Feature Set: Magento offers a comprehensive set of features, including a user-friendly admin panel, seamless payment gateway integration, advanced SEO tools, multi-language and multi-currency support, and much more, making it a one-stop solution for diverse eCommerce requirements.
b. Scalability and Performance: As businesses grow, they need an eCommerce platform that can scale accordingly. Magento's robust architecture and cloud-based options ensure that your online store can handle increased traffic and transactions with ease.
c. Enhanced User Experience: A well-designed user interface and smooth navigation are crucial for online success. Magento's intuitive design and responsive themes create engaging shopping experiences for customers across devices, leading to higher conversion rates.
d. Vast Extension Marketplace: With thousands of extensions available, Magento allows businesses to extend their store's functionality as needed. From marketing tools to inventory management, there's an extension for every requirement.
4. Magento Development Services: To fully unlock Magento's potential, businesses can benefit from professional Magento development services. Hiring a skilled Magento developer can help streamline the store setup process, implement custom features, and ensure a seamless user experience, ultimately contributing to the success of your online venture.
Conclusion: The eCommerce software market is ripe with opportunities, and Magento has solidified its position as a top choice for businesses aiming to thrive in the digital commerce landscape. With its array of features, scalability, and potential for customization, Magento empowers businesses to create unique and successful online stores. To harness the full potential of Magento, partner with a reputable Magento development team and take your eCommerce business to new heights.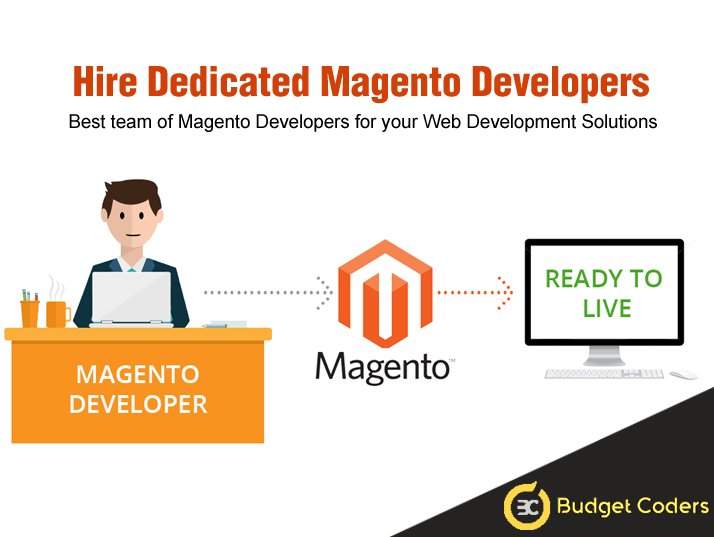 FAQ (Frequently Asked Questions):
Q1: Is Magento suitable for small businesses, or is it mainly for enterprises? A1: Magento caters to both small businesses and enterprises. Its flexibility and scalability make it an ideal choice for businesses of all sizes, allowing them to start small and grow their online presence seamlessly.
Q2: Can Magento handle high-traffic online stores without performance issues? A2: Yes, Magento's architecture is designed to handle high-traffic online stores effectively. With proper optimization and cloud-based options, Magento can provide excellent performance even during peak times.
Q3: What are some key factors that set Magento apart from other eCommerce platforms? A3: Magento's extensive feature set, vast extension marketplace, scalability, and customization options are some of the key factors that differentiate it from other eCommerce platforms.
Q4: How can a Magento developer help my business succeed online? A4: A skilled Magento developer can assist in setting up and customizing your online store to align with your business goals. They can optimize performance, ensure a smooth user experience, and implement custom features to enhance your competitive advantage.
Q5: Where can I hire a reliable Magento developer for my eCommerce project? A5: For professional Magento development services, visit our website and connect with our team of experienced Magento developers. We are committed to helping your business succeed in the digital commerce landscape.
Ready to harness the growth potential of Magento for your eCommerce business? Hire our expert Magento developers and create an exceptional online store that drives sales and captivates customers.