Introduction:
Are you looking for a skilled cs-cart developer to scale your online store or build a brand new e-commerce platform? Look no further than Budget Coders! We take great pride in providing top notch cs-cart development services at affordable prices. In this blog, we will guide you through the easy steps to hire a CS-Cart developer from Budget Coders and unlock the true potential of your e-commerce venture.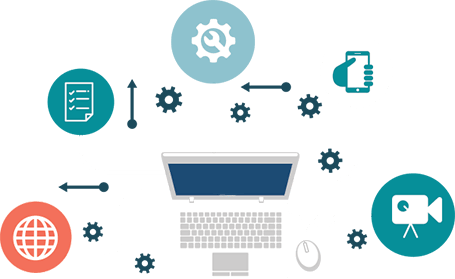 Step 1: Research and Explore Budget Coders
Visit our user-friendly website and explore our extensive portfolio of successful CS-Cart projects. Get acquainted with the range of services we provide, including cs-cart customization, theme design, plugin development and more. With Budget Coders, you can expect professionalism, expertise, and cost-effectiveness.
Step 2: Contact us with your requirements
Once you're confident of Budget Coders' capabilities, reach out to our dedicated team by filling out our simple contact form or calling us. Share the specifics of your CS-Cart project, whether it's a new build or an existing store improvement. Our team will respond promptly and discuss the details of your requirements.
Step 3: Get a Tailored Offer
Based on the scope of your project, our experts will create a personalized proposal outlining the timeline, budget and deliverables you require. Our transparent approach ensures that you understand every aspect of the development process, leaving no surprises along the way.
Step 4: Choose the Right Developer
At Budget Coders, we understand that each project is unique, which is why we choose the cs-cart developer best suited for your specific needs. Our developers are seasoned experts who keep abreast of the latest cs-cart trends and have an innate understanding of e-commerce best practices.
Step 5: Watch Your Vision Come to Life
After finalizing project details and connecting with the development team, watch your CS-Cart store take shape. Our developers are adept at turning concepts into reality, creating intuitive, user-friendly and visually stunning e-commerce platforms.
Step 6: Rigorous Testing and Quality Assurance
Before we present your CS-Cart store to the world, our dedicated Quality Assurance team conducts extensive testing to ensure that every aspect of the website functions flawlessly. We take pride in providing a bug-free, performance-optimized online store that meets and exceeds your expectations.
Step 7: Post-Launch and Development Support
Once the CS-Cart development process is complete, we launch your website and closely monitor its performance. Our post-development support ensures that any potential issues are resolved promptly, allowing your online store to thrive and serve your customers effectively.
Conclusion:
At Budget Coders, we believe that excellence should not come with a hefty price tag. Hiring a skilled cs-cart developer from our team guarantees best services at affordable rates.
Unlock the true potential of your e-commerce venture with Budget Coders and embark on a journey to success.
Ready to take the risk? Contact Budget Coders today and let us turn your e-commerce aspirations into reality!
FAQs (Frequently Asked Questions):
Q1: Why should I choose Budget Coders for my CS-Cart development?
Answer: At Budget Coders, we offer a perfect blend of affordability and excellence. Our handpicked CS-Cart developers bring years of expertise to create user-friendly, visually appealing, and high-performing online stores at reasonable rates.
Q2: What services does Budget Coders offer for CS-Cart development?
Answer: Budget Coders specializes in a wide range of CS-Cart services, including customizations, theme design, plugin development, e-commerce solutions, and more. We tailor our services to meet your unique business needs.
Q3: Can I discuss my CS-Cart project requirements before hiring a developer?
Answer: Absolutely! We encourage open communication with our clients. Share your project specifics with us, and our dedicated team will promptly get in touch to discuss your requirements in detail.
Q4: How will Budget Coders ensure the quality of my CS-Cart store?
Answer: Our experienced quality assurance team rigorously tests every aspect of your CS-Cart website before launch. We ensure a bug-free, performance-optimized platform that delivers a seamless shopping experience for your customers.
Q5: What kind of post-development support do you provide?
Answer: Our commitment to your success extends beyond the launch. We offer comprehensive post-development support to address any potential issues promptly, ensuring your CS-Cart store continues to thrive.
Q6: Is Budget Coders experienced in CS-Cart development?
Answer: Absolutely! Our team comprises skilled CS-Cart developers with extensive experience in building and customizing CS-Cart stores. We stay up-to-date with the latest trends to deliver cutting-edge solutions.
Q7: Can Budget Coders handle both new CS-Cart builds and improvements to existing stores?
Answer: Yes, we can! Whether you need a brand-new CS-Cart store or enhancements to an existing one, our developers have the expertise to deliver tailored solutions that align with your goals.
Take the first step towards an exceptional CS-Cart store at an affordable price. Contact Budget Coders today, and let's create a seamless online shopping experience for your customers.