Introduction:
When it comes to creating a successful eCommerce store on the Magento platform, choosing the right development company is crucial. With a plethora of options available, finding the best Magento eCommerce development company can be a daunting task. In this guide, we will explore the key factors to consider and provide you with valuable insights to help you make an informed decision.
Expertise and Experience:
Look for a Magento development company with a proven track record of successful projects and extensive experience in building eCommerce stores. Check their portfolio and client testimonials to gauge their expertise and the quality of their work.
Customization Capabilities:
Your eCommerce store should stand out from the competition. Ensure that the development company can provide custom solutions tailored to your specific business needs and goals.
Magento Certified Developers:
A reputable Magento eCommerce development company employs certified developers who have undergone rigorous training and are well-versed in Magento best practices.
Client Reviews and Testimonials:
Check for reviews and testimonials from their previous clients to gain insights into their work ethic, communication skills, and overall customer satisfaction.
Project Timeline and Delivery:
Ask about the estimated timeline for your project and ensure that the company has a reputation for delivering projects on time.
Support and Maintenance:
After the development phase, ongoing support and maintenance are crucial for the smooth functioning of your eCommerce store. Inquire about the company's support and maintenance services.
Budget and Cost Transparency:
Discuss your budget with the development company and ensure there are no hidden costs or surprises along the way.
FAQ – Choosing the Best Magento eCommerce Development Company:
Q1: What is Magento eCommerce development, and why is it important?
A1: Magento eCommerce development involves creating an online store using the Magento platform. It is vital as it provides a feature-rich, scalable, and customizable solution for launching and managing an online business.
Q2: Why should I choose a Magento development company over other options?
A2: Magento development companies specialize in creating eCommerce stores that cater specifically to your business requirements. They have expertise in working with the Magento platform, ensuring a seamless and efficient development process.
Q3: How can I evaluate a Magento development company's expertise?
A3: Review their portfolio, check client testimonials, and inquire about the experience and certifications of their development team. Additionally, you can request a consultation to discuss your project and assess their understanding of your requirements.
Q4: Can I get a custom eCommerce store with unique features?
A4: Yes, a reputable Magento development company can provide custom solutions tailored to your specific needs, offering unique features and functionalities that set your store apart.
Q5: What ongoing support and maintenance services should I expect?
A5: Ongoing support and maintenance services may include bug fixes, security updates, performance optimization, and assistance with any technical issues that arise after the website launch.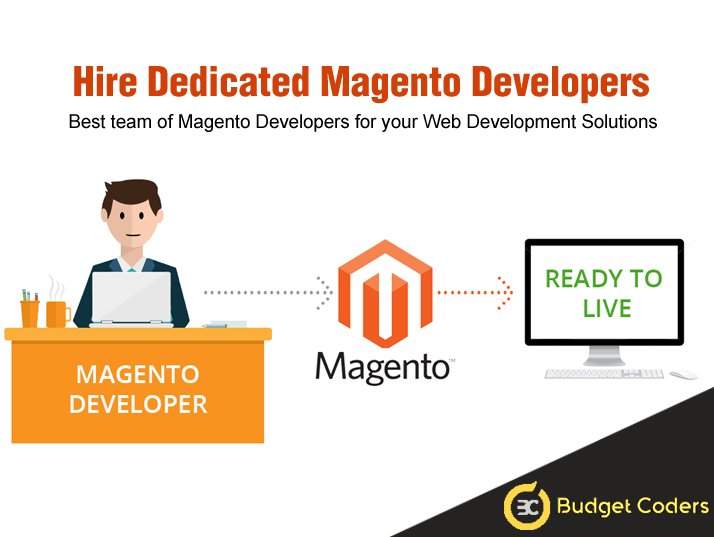 Conclusion:
Selecting the best Magento eCommerce development company is a crucial step in building a successful online store. By considering expertise, customization capabilities, support services, and past client reviews, you can confidently choose a development partner that aligns with your business goals. Remember to prioritize open communication and transparency throughout the process to ensure a smooth collaboration and the successful realization of your eCommerce venture.